Why Brady Pest Control Service? 
When it comes to pest control services in the DFW Metroplex, Brady Pest Control services should be on speed dial.  Brady Pest Control offers pest control solutions for residential and commercial properties including: termites, spiders, scorpions, fleas, ticks, cockroaches, wasps, crickets, beetles, grub worms, mosquitoes, fruit flies, mice, rats, carpenter ants, hornets and more. Brady pest control services are easy to understand-without hassle, and always directed toward the customers satisfaction!
"We pride ourselves on safety, customer satisfaction, and the ability to service knowing that we are taking care of people's problems. Pests are unsanitary, a hassle to live with, and carry diseases."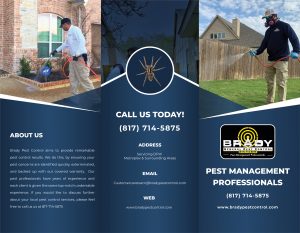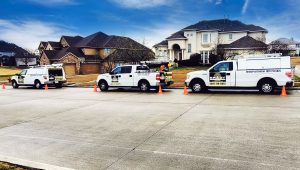 www.bradypestcontrol.com/about
Family Owned & Operated
Structural Pest Control Board Licensed
Professional Quality Service
Affordable and Reliable
Honesty and Integrity
Year-round Pest Protection
Service Warranties and Follow-ups
Supra-Key Access
Protecting Your Home
Aside from the stress and nuisance of a bug or rodent infestation, unwanted pests pose a threat to our health and safety and can cause significant damage to a home or business. We recommend only the necessary, most appropriate services to eliminate your pest problems ultimately saving you time, money, and peace of mind in the long run.
Our Commitment To You
We are committed to providing you the highest level of customer satisfaction. Our specially formulated pest products are highly effective yet safe for the environment and all occupants on the property. Feel free to contact us with any questions or concerns regarding your pest control service needs. www.bradypestcontrol.com