Brady Pest Control - Pest Control Services
IN VENUS, TEXAS
Brady Pest Control understands the importance of maintaining a pest-free environment in Venus, Texas. Our experienced professionals are equipped with the latest tools and techniques to tackle pest infestations promptly and efficiently. By choosing Brady Pest Control, residents and businesses in Venus, Texas, can enjoy peace of mind in a pest-free environment.
The importance of pest control
in Venus, Texas
Pest control is essential to protect homes, businesses, and pets from various diseases spread by pests in Venus, Texas. Creating a healthier, safer, and more pleasant living environment is possible by prioritizing effective pest control measures.
Brady pest control provides expert comprehensive pest control services tailored with our expertise and commitment to customer satisfaction.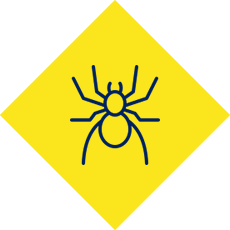 Spiders & Wasps
Spiders and wasps can cause fear and discomfort to residents. We employ safe and effective methods to help eliminate these pests, ensuring peace of mind for homeowners and businesses.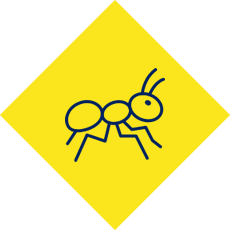 Carpenter Ants
Carpenter ants are known for causing structural damage inside of wood. Contact us to protect your homes and businesses from the potential structural harm from carpenter ants.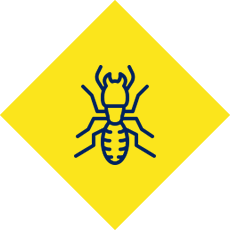 Termites
Termites can wreak havoc on the integrity of homes and buildings. Brady Pest Control utilizes advanced termite control techniques to eradicate infestations and prevent future termite damage.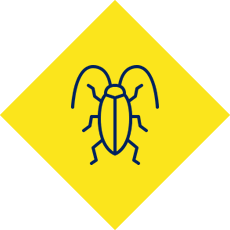 Cockroaches
Cockroaches are not only unsightly but also carry diseases. We will make your cooking, dining, and living environment healthier and cockroach-free.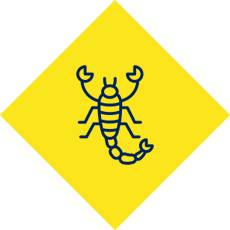 Scorpions
Scorpions are venomous pests that can pose a threat to residents. We identify and eliminate scorpions, ensuring safety for households.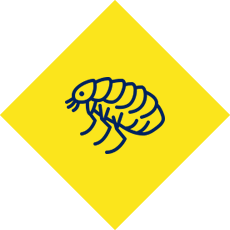 Fleas and Ticks
Fleas and ticks are ectoparasites that can infest homes and pose health risks to humans and pets. Protect your family and animals from fleas and ticks by contacting Brady Pest Control.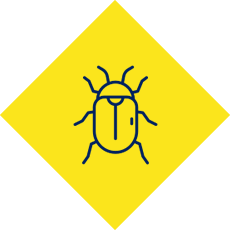 Beetles
Beetles can damage stored food and fabrics. Brady Pest Control employs effective pest control methods to eliminate beetle infestations.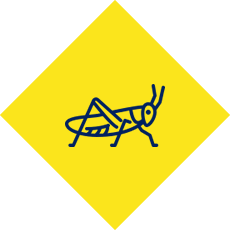 Crickets
Crickets can be a nuisance pests, especially with their chirping sounds. Brady Pest Control has targeted solutions to eliminate crickets and restore home peace.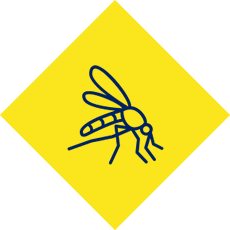 Mosquitoes
Mosquitoes are not only annoying and can bite, but can also transmit diseases. Brady Pest Control offers mosquito control services to help reduce the mosquito population and activity, allowing residents to enjoy outdoor activities more.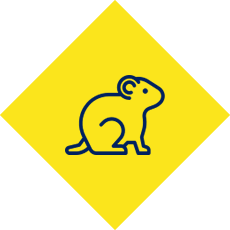 Rats and Mice (Rodents)
Rats and mice can cause damage to property and contaminate food. We offer effective rodent control strategies, eliminating rodent infestations, and preventing future rodent problems.

Keeping Your Home
or Business Pest-Free

in Venus, Texas

The presence of pests in your home or business in Venus, Texas, can be a real nuisance and pose a variety of risks to your family, home, or business. Brady Pest Control provides expert pest control services to help keep homes and businesses pest-free in Venus, Texas.
Client Testimonials
Our exterminators are considered the cream of the crop in the local industry, praised by many for their exceptional skills in eradicating pests such as roaches and rodents. Take a moment to peruse the testimonials from our clients and gain insights into the caliber of service and expertise you can expect from us as your trusted pest control partner.

I switched from Terminix to Brady mainly because Terminix was going up on their rates. I do enjoy supporting local business and this company fits the bill with customer service. Appreciated Parris staying in contact with me and providing an excellent experience.
Leigh Aceves

Brady Pest Control is very professional and a amazing company. This company will be referred to everyone I know or talk too. I highly recommend this company. Thank you for assisting me and my husband with the pre-treating of controlling unwanted pest in or around our home because who don't do bugs is….. ME😬.
Jackie W

I went from having gnats in every room in my apartment including the bedroom, to having none at all which is amazing! Within a few visits, Paris was able to resolve a 2 year long issue I had been having with gnats.
Even the pest control company provided by my apartment could not figure out the issue, so I decided to pay out of pocket for a competent and quality company in Brady Pest Control and I couldn't be more glad that I did. Thank you again!
Michelle A
Choose Brady Pest Control to
Ensure a Pest-Free Environment!
Ensuring a pest-free environment is paramount for properties in Venus, Texas, whether they are residential or commercial. With Brady Pest Control by your side, you have the professional expertise, personalized pest control plans, safe and environmentally -friendly methods, and prompt services all by your side.
Don't let pests reign over your home or business any longer. Reach out to Brady Pest Control today and discover the remarkable difference.