Safe & Affordable Pest Control Services
Fort Worth, Texas
Welcome to Brady Pest Control Services in Fort Worth, Texas! We understand the importance of maintaining a healthy and comfortable living environment, especially in a beautiful city like Fort Worth, Texas known for its warm climate and abundant green spaces that attract various pests. Don't worry; we've got you covered! Let's dive into why pest control is crucial in Fort Worth and explore our top-notch services.
Why Choose Professional Pest Control Services
Professional pest control services in Fort Worth, Texas, offer a crucial advantage in effectively combating pest infestations. With their expertise, customized treatment plans, safe solutions, and focus on preventing property damage, these professionals provide a reliable and efficient solution to safeguard your home and protect your family's health. By entrusting the task to experts, you can ensure a thorough and long-lasting resolution to your pest problems, allowing you to enjoy a pest-free living environment.
What We Handle
Timely Pest Control Services Across Fort Worth
At Brady Pest Control, we specialize in exterminating a variety of common pests in Fort Worth, Texas. From roaches and mosquitoes to rodents, fleas, spiders, and carpenter ants, our expert team is equipped with effective solutions to eliminate these nuisances. With our targeted treatments, we ensure a pest-free environment, providing you with peace of mind and a healthier home.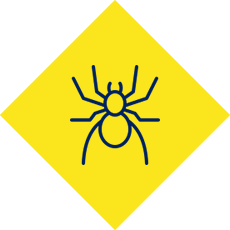 Spiders & Wasps
We know that encountering spiders and wasps can be distressing for anyone. Spiders can still give you the heebie-jeebies, especially if you have arachnophobia. As for wasps, their painful stings are something you want to avoid. At Brady Pest Control, we provide comprehensive treatments to eliminate spiders and wasps from your home. Our skilled technicians use safe and effective methods to remove these pests and their nests, leaving you peace of mind.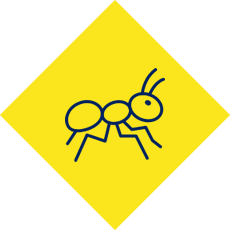 Carpenter Ants
When it comes to excreting through wooden structures, carpenter ants are notorious troublemakers. But fear not! Our dedicated team at Brady Pest Control employs targeted strategies to eliminate carpenter ants and protect your home.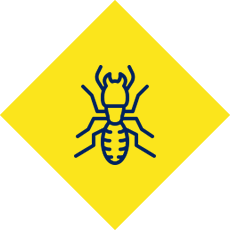 Termites
In Fort Worth, termites are some of the most destructive pests you can encounter. They wreak havoc on homes and buildings, feeding on cellulose-based materials, including wood, and compromising the structural integrity of properties. At Brady Pest Control, we specialize in termite control, offering pre-and post-construction treatments.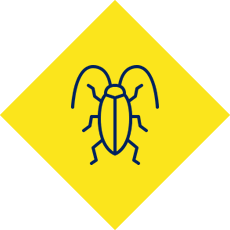 Cockroaches
Let's talk about those pesky cockroaches. Not only are they unsightly, but they also pose health risks by carrying diseases and allergens. In the warm and humid environment of Fort Worth, these resilient pests can thrive. But worry not! Brady Pest Control understands the urgency of cockroach control and has proven methods to eliminate them.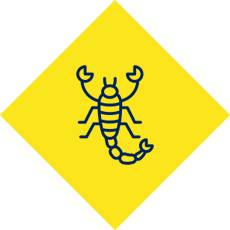 Scorpions
While scorpions are relatively rare in Fort Worth, they can still be a concern, especially for those with allergies or weakened immune systems. Brady Pest Control offers specialized scorpion control services to ensure your peace of mind.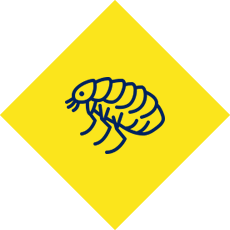 Fleas and Ticks
Fleas and ticks are not just annoying, but they also pose a risk of disease transmission to both humans and pets. Our skilled technicians use effective control measures to eliminate infestations and prevent future occurrences for your home and yard.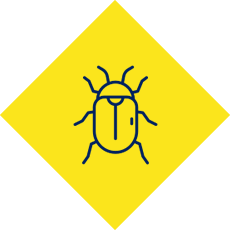 Beetles
Fort Worth has various beetle species that can invade homes and gardens. Some beetles, like carpet beetles, can cause damage to fabrics and stored products. Brady Pest Control provides targeted beetle control solutions. We identify the species and implement appropriate measures to eliminate them.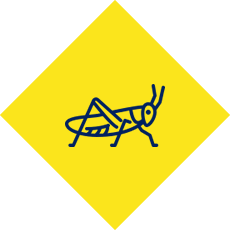 Crickets
While the chirping sound of crickets may be pleasant, dealing with a cricket infestation indoors can be quite bothersome. Brady Pest Control offers effective cricket control treatments to address the issue. We target the areas where they breed and hide, applying residual insecticides to eliminate them. Our professionals also advise reducing any heavy moisture or harborage sites, ensuring a peaceful, cricket-free home.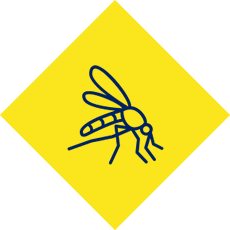 Mosquitoes
Ah, mosquitoes, those irritating pests that can ruin your outdoor experience. In Fort Worth's warm climate and close proximity to water sources, mosquitoes can be a real nuisance. But fear not; Brady Pest Control has got your back when it comes to mosquito control!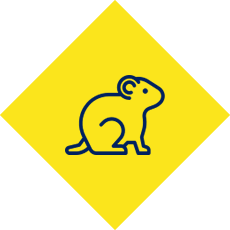 Rats and Mice (Rodents)
Rodents like rats and mice can be quite a headache, spreading diseases, contaminating food, and causing structural damage. At Brady Pest Control, we understand the urgency of rodent control. Our comprehensive solutions will eliminate rodents and unwanted guests from your property.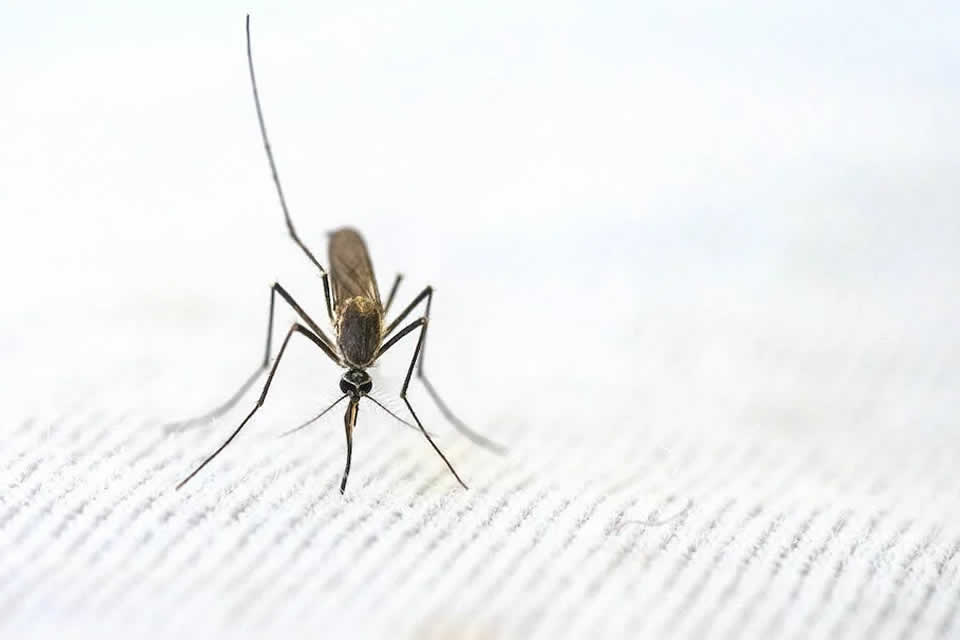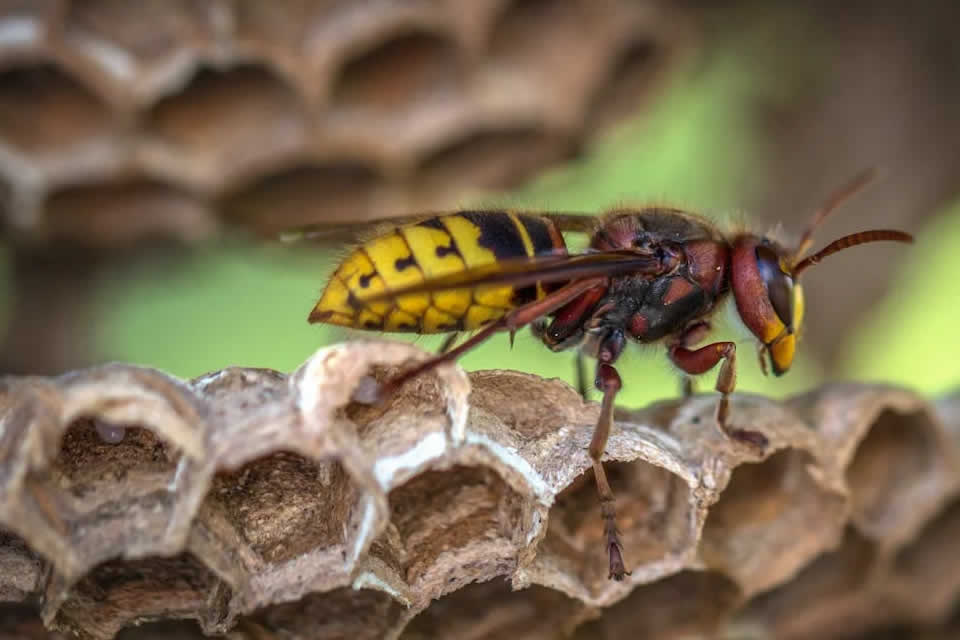 Clients' No.1 Choice
With our unrivaled expertise, customized solutions, and commitment to customer satisfaction, we consistently deliver exceptional results. Our skilled team of professionals goes above and beyond to address pest infestations promptly and effectively, using safe and environmentally friendly methods. We take pride in our reputation for excellence, making us the preferred partner for those seeking top-notch pest control services in the area.
Why Choose Brady Pest Control?
When it comes to pest control, choosing a reliable and experienced service provider you can trust is essential. Brady Pest Control stands out from the rest for several compelling reasons:
Experience and Expertise
With years of industry experience, Brady Pest Control has honed its knowledge and expertise in effectively addressing various pest problems. We know the ins and outs of pest behavior and have the skills and experience to tackle even the most challenging infestations.
Customized Pest Control Solutions
At Brady Pest Control, we understand that every pest infestation is unique. We offer customized solutions tailored to your specific needs. Brady Pest Control considers factors such as the type of pest, the severity of the infestation, and your preferences to provide targeted and most effective pest control strategies.
Client Testimonials
From roaches to rodents, our exterminators are considered by many across the area to be the best in the local industry. Feel free to read through what our clients have to say about our team and our quality of work so you can get a better idea of what to expect when you partner with us.

Very effective, reliable, and professional service. Haven't had any unwanted pests since we started using them! Definitely recommend.
Jon C

This was what I expected and then some. The first thing was the call from the initial set up. the person that called explained in great detail what I should expect for the initial service, the cost etc. Brady Pest will be a service highly recommended to friends and family and the only pest service I will use.
Carter Mike

I originally used Perry Pest Control's services for a termite inspection. They were prompt, friendly and thorough. I enrolled in their quarterly service plan. My mom was also having a minor roach infestation in her house and called Perry Pest Control's services and we couldn't be happier. They treat their customers so great! I would recommend Perry Pest control to anyone that needs Pest extermination.
Karina Soto
Partner With Brady Pest Control
The Leader in Residential & Commercial Pest Control
In Fort Worth, Texas
Choose Brady Pest Control for comprehensive residential and commercial pest control solutions in Desoto, Texas. Our team of highly trained experts specializes in prompt and efficient pest control treatments, guaranteeing a pest-free environment. Schedule a consultation by contacting us at (817) 714-5875 or emailing Pb@bradypestcontrol.com. Trust us as your reliable partner in creating and maintaining a comfortable, pest-free living or working space.